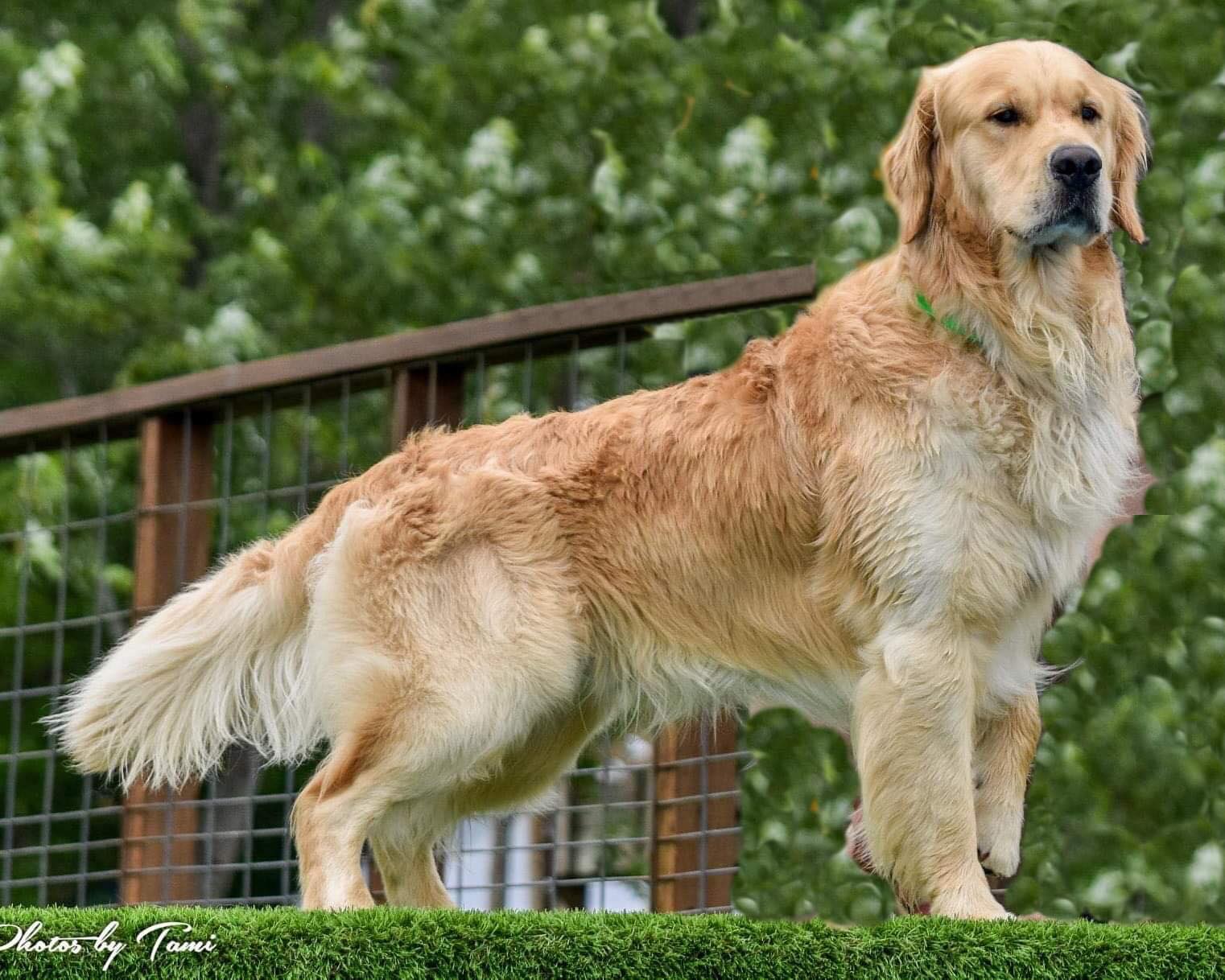 Obi is a lovely boy with a stellar Golden temperament.  A UKC conformation Champion competing in AKC Agility, dock diving, conformation (pointed!) and now scentwork. A very fit and moderate boy, with a functional coat.  Standing at 23" and 70 pounds.  Classic headpiece, level topline, smooth movement, nice balance and angulations. Obi resides in Michigan with owners/trainers/handlers Ken & Keri Forfinski.
Competing in hunt tests, agility, scentwork, obedience, Gauge is an all around dog--not to mention a great farm hand!  Easy going boy with a heart of gold.  Standing at the top of the standard, Gauge is a very fit boy with a level topline, moderate coat, well balanced.  Beautiful head.  Gauge lives in Tennessee with owners John and Katie Zavaro.
Turbo is still underage, and will not be made available at stud until he is over the age of 2 and passes all required health testing.  However, we think he is a real up and coming boy and one to watch!  Biddable, intelligent, eager and energetic partner.  Will compete with owner/trainer/handler, Carol Hynes in Senior Spring of 2022.  Beautiful boy! Well balanced, lovely head, moderate, functional coat.  Turbo resides in WI with co-owner, Carol.